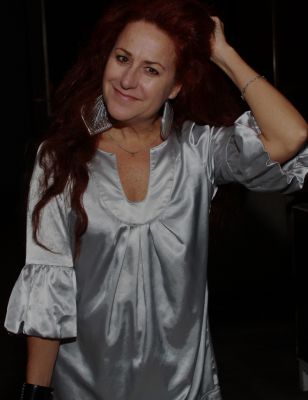 Born and raised in Houston, I grew up in a creative and musical family. My first artistic teacher was my father who was an artist and well known innovative architect and builder. My parents nurtured us to follow our dreams and develop our God given talents. While I attended The University of Texas in Austin, I also became the lead singer for the seven piece variety band Third Language. After three decades, we are still entertaining audiences throughout Texas. To supplement my singing career, I launched a decorative painting and Venetian plaster business for residential and commercial spaces.
I have always been intrigued by artists, art and the message they are trying to convey. One Artist that I greatly admire and who influenced me later in life was family friend Charles Schorre from Houston. His bold splashes of color melding into one another, letting gravity generate such abstract uniqueness is exhilarating to me. I am mesmerized by his works and only wish I could have studied under him before his passing. After a family trip to Europe, I was inspired to rekindle my passion for painting.
A few years ago I was fortunate to be given the opportunity to work on a new construction home by Zbranek and Holt in Horseshoe Bay, Texas. After viewing my sample boards, the owner gave me full artistic license to dream up one-of-a-kind finishes on his 8000 square foot home. This creative environment allowed me the freedom to delve into and experiment with extraordinary materials such as European plasters, metallic mica powders and lime washes.
Every day I looked forward to inventing unique finishes that were richly layered and compelling. As I gradually troweled on layer upon layer of velvety texture, I wondered how I could transform this spontaneous evolution into an unconventional art medium. After the owner marveled at my work saying that he would have to cut away the walls if he ever moved, I had a wow moment! How could I recreate this magic in large scale art?
My artist style is completely inspired by nature and history. My breath is taken away by the crashing ocean, the patterns of sand erosion, weathered driftwood and exotic granite. I am also inspired by architectural masterpieces, historic churches, mid-century modern designs, unique textiles and vintage fabrics.
As my art begins to emerge in exclusive design galleries and fine homes around the world, my ultimate hope as an artist is that my work brings inspiration and joy to the viewer, and leads me to believe that I am exactly where God wants me to be.
I am a Believer, a Wife, a Mother, a Sister, a Daughter, a Best Friend, a Performer and an Artist!
I am Thankful and Blessed!